We counted AWR traffic in late October of 2016. We knew one of the businesses would be diverting a large amount of traffic to Commerce Drive. In Spring of 2017 they closed their Central Avenue entrance for construction.
Morning and afternoon traffic peaked at only 23 cars in the busiest 5 minute interval.  There is ample capacity for additional traffic
Most elementary school traffic is between 8:00 and 8:40, with the peak between 8:10 and 8:30.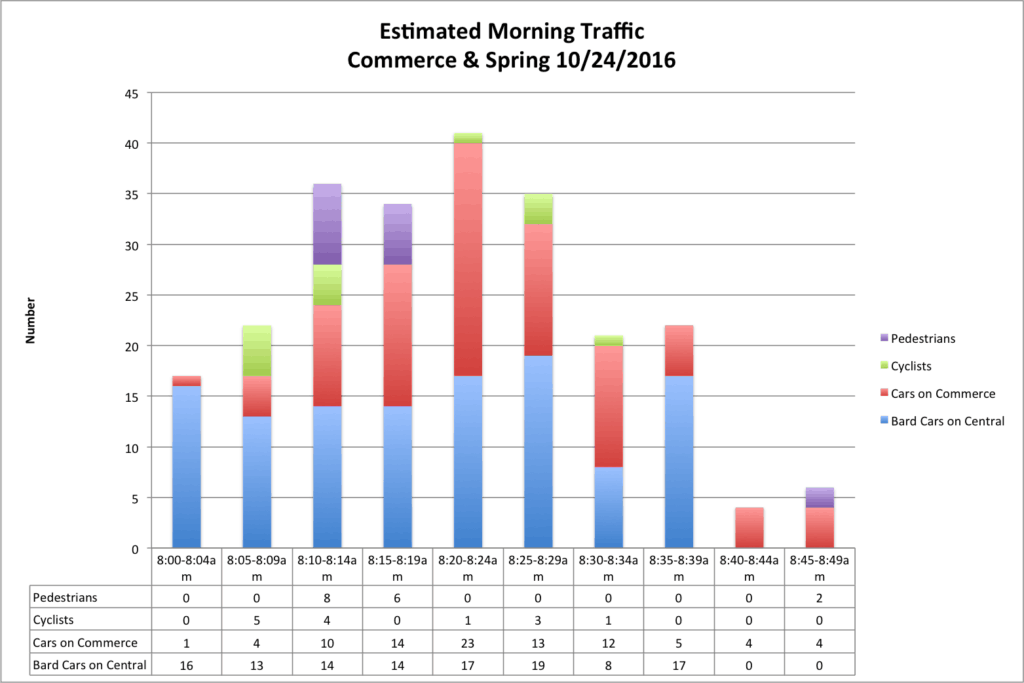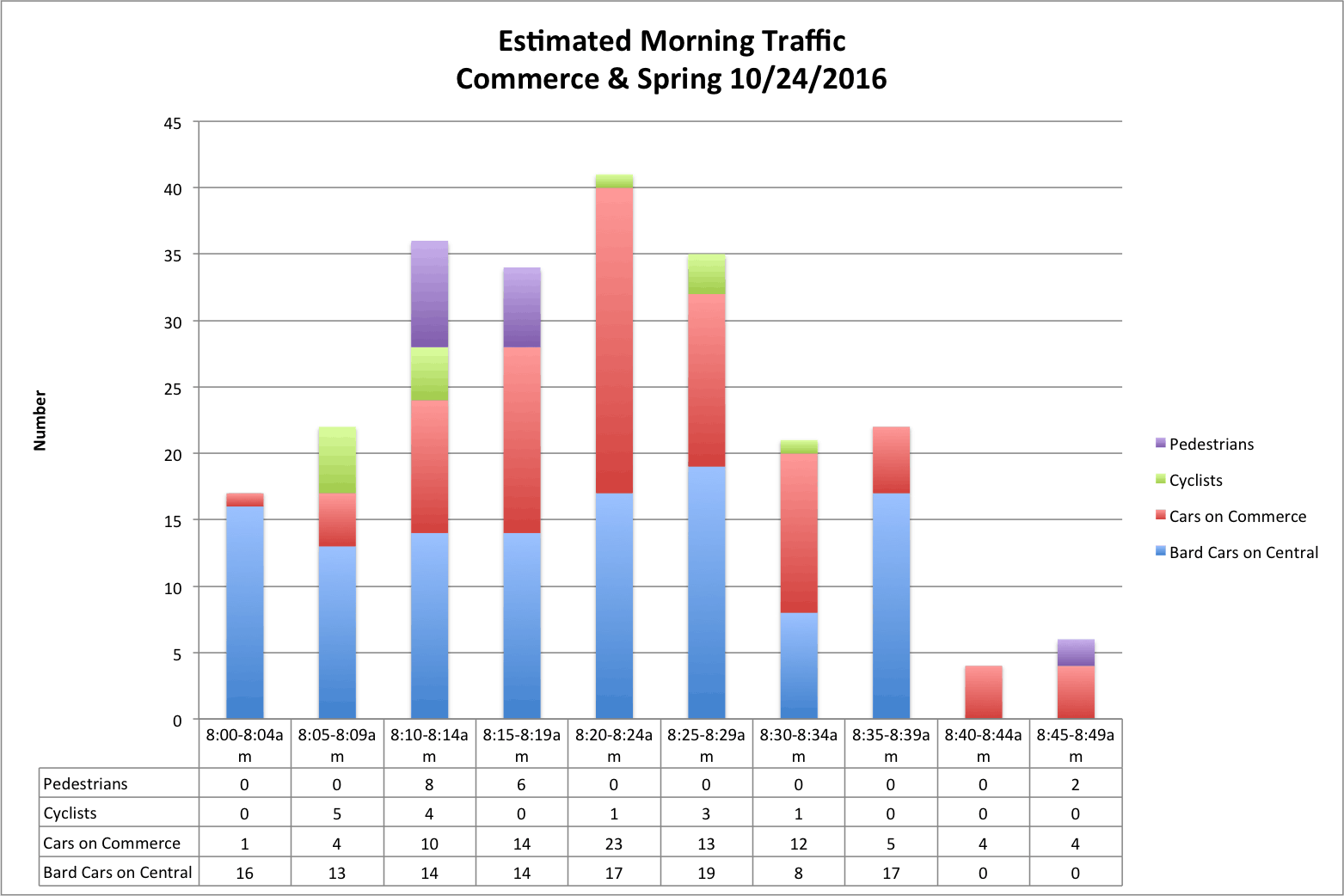 We also counted cars at the Commerce Avenue approach to Allen W. Roberts. Afternoon pick up traffic peaked at 23 cars in the busiest 5 minute period.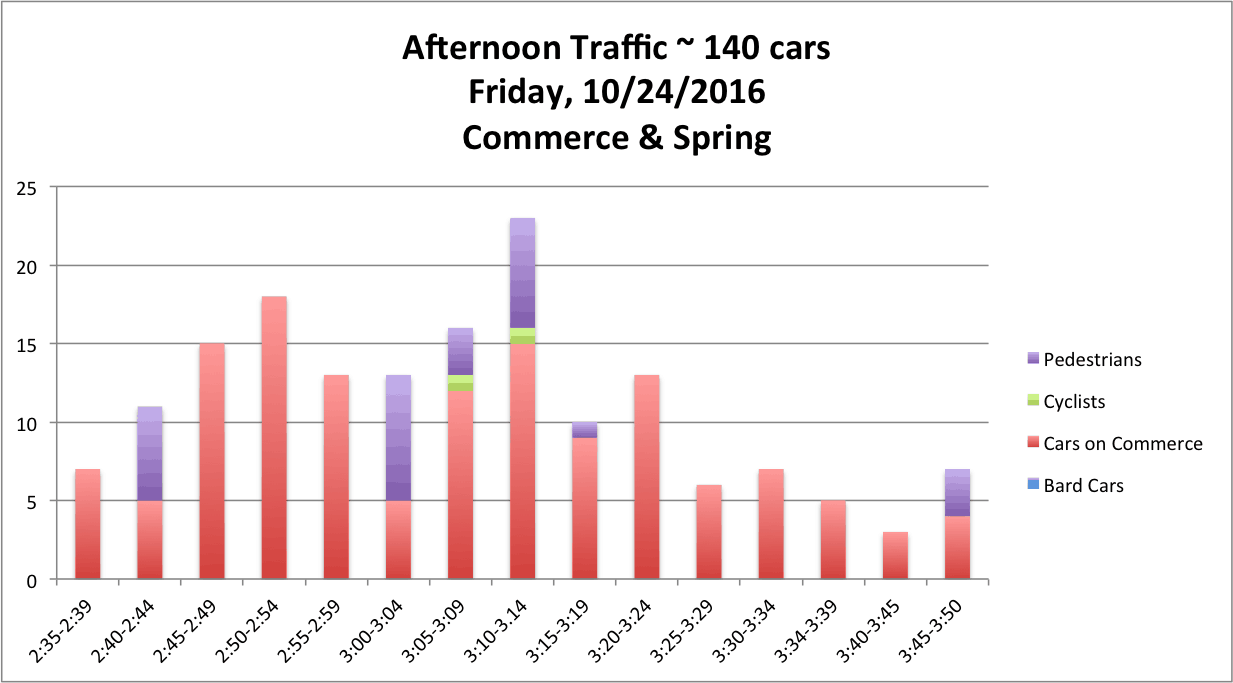 For more Safe Routes to School information in New Providence