Try New Providence's Walk and Bike Routes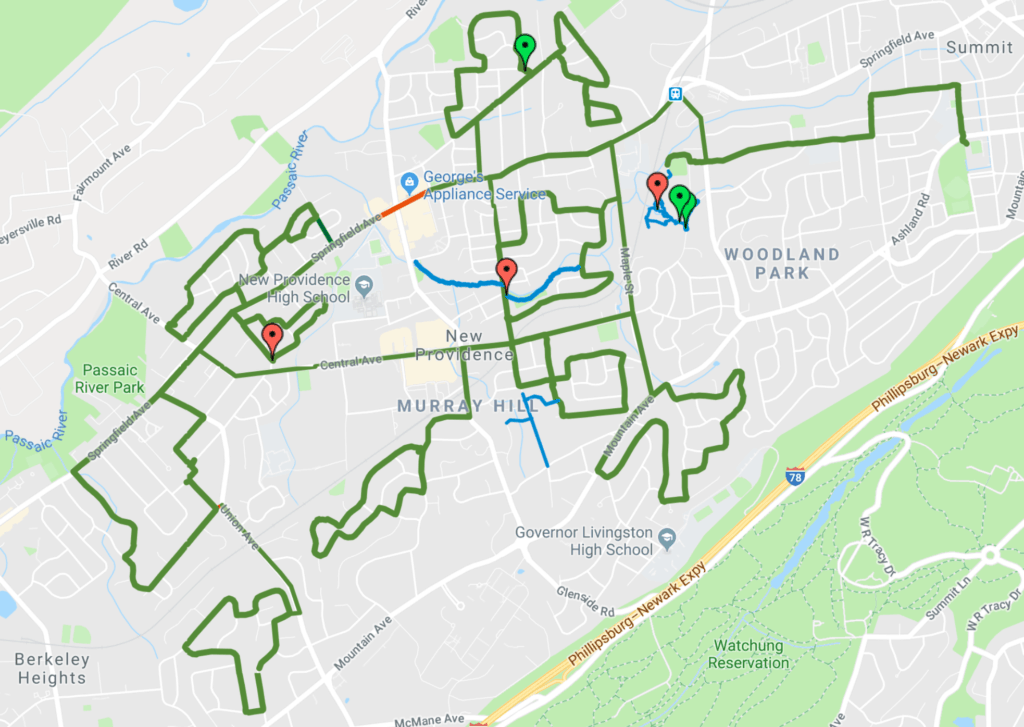 Want to find New Providence's most family-friendly walk and bike routes? Check out our new map of New Providence Walk and Bike Paths.
We developed the following designations for non-rush hour traffic.
Green – Walk and bike. Either roads with low traffic or have sidewalks.
Red – Please use extreme caution. E.g., many driveways or roadways with high traffic volumes.
Blue – Trails suitable for walking.
Suggestions welcome!
Please send suggestions to the borough's Action Line ) this fall. Because we use Google Maps, you can see the latest version through our website. Over winter we'll include community suggestions. Then, the recreation department will add our walk and bike routes to the borough's master recreation plan.
Who put this together?
The map itself was created by our current Public Safety Officer, Sergeant Sean Bubb in conjunction with Officer Mark Pawelek and volunteers Donna Zane and Cecile Seth. We thank the borough council, police, Sustainability Committee, Community Activity Advisory Board, recreation department and the rest of our team for their enthusiastic support of the idea. This meets one of the goals of New Providence's School Travel Plan 2019-2021
Share your pictures and tag #WalkNP
In addition to New Providence, we included inter-connections with neighbors Summit and Berkeley Heights. Having interconnected pedestrian and bike paths benefits residents will help us win future grants. Perhaps for Safe Routes to Recreation and Shopping or from the Transportation Alternatives Program (TAP). So please document your family using these paths and tag the pictures on social media using #walkNP. As usual, we don't need to see kids faces.
Our Safe Routes to School program have helped the borough win $892,000 in grants after earning Gold recognition from all 4 eligible entities. Borough of New Providence. Allen W. Roberts Elementary School. New Providence Middle School. Salt Brook Elementary School. Yes, our high school also participates in our walk and bike programs. But only K-8 schools are eligible for these grants.)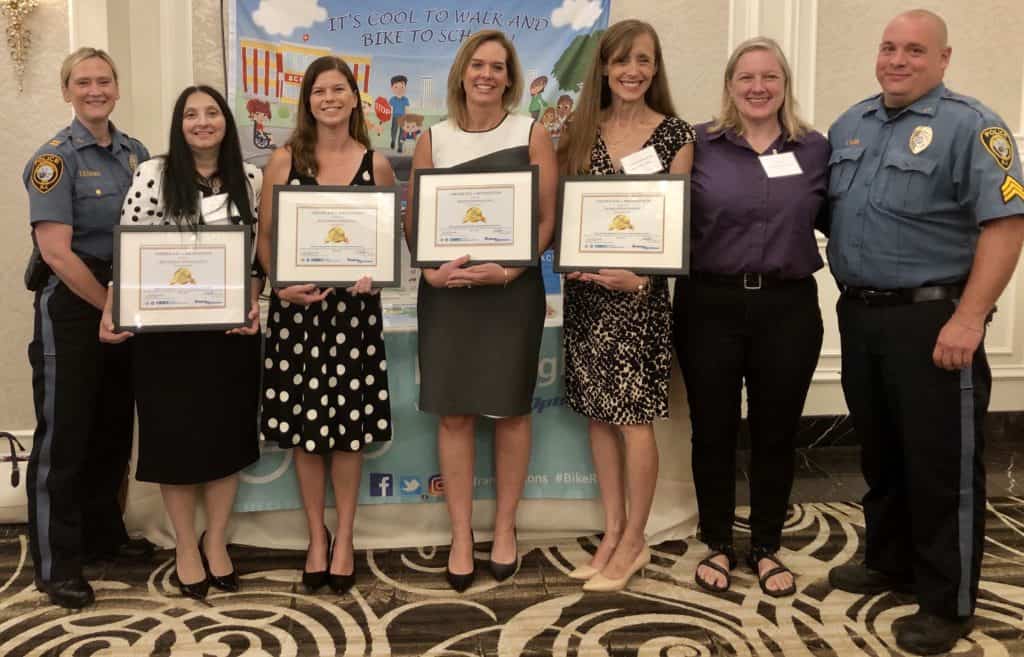 Will these routes be marked?
At this time, we have no plans to physically mark these routes with signs or paint. Where it is judged to make our roads safe for residents, travel lanes have been painted on major roads.
On back roads speeders are often residents.  Let's all drive as if we live here.