School children win $892,000 for New Providence Safe Routes to School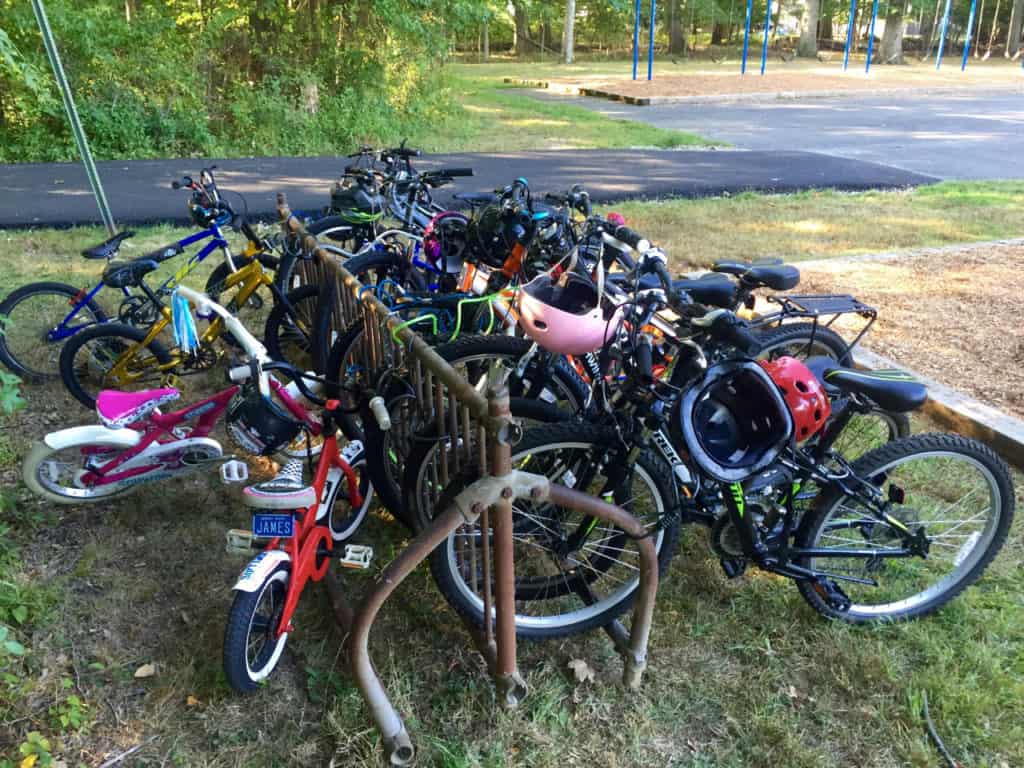 New Providence school children walked and biked their way to a new $430,000 grant, for a total of $892,000 including the $462,000 we won in 2017. The award was announced Friday, May 16, 2019. This Safe Routes to School (SRTS) grant funds new sidewalks and safer crossings enabling our children to walk and bike to school safely.
We also earned gold in every eligible category
Congratulations New Providence! New Providence Borough, Allen W. Roberts, Salt Brook and New Providence Middle School, and all received Gold certification through the [K-8] SRTS Recognition Program. The New Jersey Safe Routes to School Recognition Program helps us earn points to win grants. We have to re-certify every 3 years. Previously Roberts and the Borough had earned gold while Salt Brook and NPMS had earned sliver. (1, 2, 3, 4)
Unwavering team support!
One of the criteria for winning is "Ensure you have approval from all stakeholders involved in the implementation of the project." We've had tremendous, consistent support from our team of elected officials, schools, and community members for years. Teamwork is a key element in helping us qualify for the highest level of Safe Routes to School recognition, and win grants.
Please thank the team members whom you know! Most of all, our students and their families for walking and biking (and yes, even carpooling!)
Updated School Travel Plan
Many communities across the country have urbanized beyond what the original planners envisioned, especially in New Jersey . As a result the US Department of Transportation (DOT) encourages each community to create a School Travel Plan and then update it every three years. Working closely with the Borough, police and schools, a group of volunteers wrote our first one in 2016-18 and updated it this January.
In January we updated our School Travel Plan for 2019 to 2021. Of note:
Walk and bikeability assessments – We asked (though the police department) and our residents delivered. Thank you!
Safe routes to schools (SRTS), transportation, retail and recreation – The most recent round of grants included other a second category including safe routes to transportation and recreation. Going forward we will include them as well.
How long will it take for these sidewalks to be built?
It can take 10 years for a sidewalk to be constructed. "Federal authorization is necessary before any work on the project may begin." A wise man once explained that the approval process is the same as if we were building the Golden Gate bridge. Sidewalks are a bit like trees.
"The best time to plant a tree was 20 years ago. The second best time is now."

Chinese Proverb
How will this money be spent?
Grant applications are very detailed, specifying requirements down to the amount of granite block to be used. Criteria for success in future rounds includes if we have spent the money as intended. Details on construction projects will continue to come through Borough channels, once they receive that information. If you have ideas for future grants read on to the bottom.
Eligible for Sustainable NJ Grants
Each school's participation earns points for grants through Sustainable Jersey and the high school has a parent helping NPHS apply this year. The Sustainability Committee is applying on behalf of the borough. Will residents step up to apply for grants for the other three schools? Read about Sustainable Jersey for schools here and contact your PTA or come to a Sustainability Committee meeting if you're interested! (6)
Many of our Safe Routes to School programs have become traditions
New Providence has been encouraging our kids to walk and bike to school. To win federal grants awarded by state agencies like this one, we also needed to document our efforts.
Walk and Bike to School events
Individual schools had long been encouraging walking and biking activities. Then, two Girl Scouts organized the first district-wide event for their Bronze award. It was such a success that we've held regular Walk and Bike district-wide events for the last five years. These events kick off the Fall and Spring walking seasons. The big events also lay the groundwork for follow-up weekly walk/bike days, monthly walking buses, and poster contests. Results of these efforts were first quantified via teacher tallies and then by student/parent surveys. Then results parent volunteers shared with borough police, administration, and even SRTS personnel.
Bike Rodeo and Bike Parades since at least 2003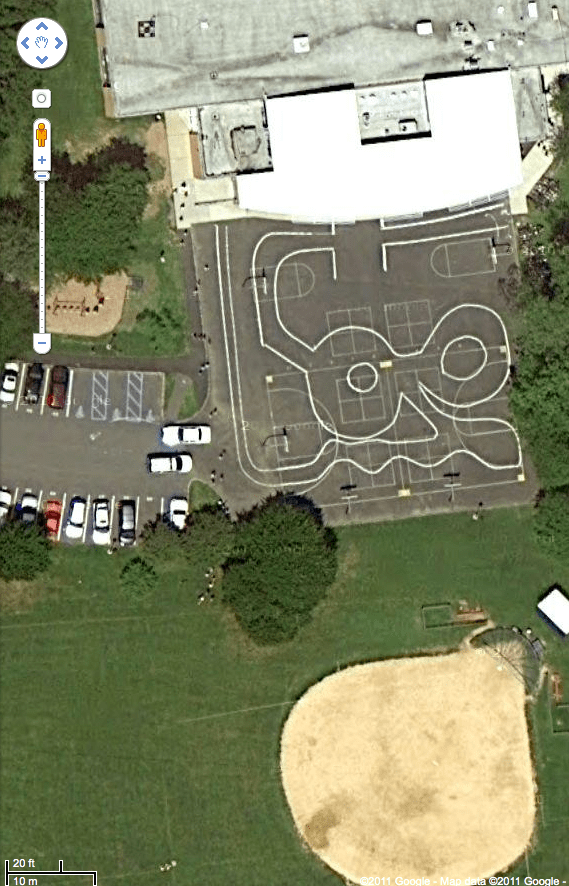 Starting in 2010 our police and Elementary PTAs, have held Bike Education Days for all New Providence 3rd graders. The police teach bicycle safety which students can then practice through an obstacle course. Employees from High Gear Cyclery have assisted. Before this there were Bike rodeos and a parade of decorated bikes during the July 4th festivities.
Interactive maps earn praise
When kids walk and bike to school and use remote Drop & Gos traffic improves. We innovated by making interactive maps of our Safe Routes to School. This allowed us to make daily changes as we tested each Drop & Go. Along the way we made hundreds of corrective edits to Google Maps. We also counted counts cars and walkers to understand and optimize traffic flows. Last August we introduced an SRTS page for each school for back to school.
Safe Routes to School awards help win New Providence grant
New Providence has been winning awards for our long standing walk and bike to school culture. In 2016 both the New Providence municipality and Allen W. Roberts received the Safe Routes to School Gold award. New Providence Middle School earned Silver, matching Salt Brook's Silver earned in 2015 and again in 2018. These recognition level awards come from the NJ Department of Transportation's partner organization, TransOptions. Our work to earn these awards helped win this New Providence grant, which will benefit all three schools. TransOptions offers programs for schools, work, and the community. Examples include "Traffic Safety Town", "Bike to Work" competitions, and "Street Smarts".
Who awarded the SRTS New Providence grant?
New Jersey Department of Transportation (NJDOT) in partnership with the North Jersey Transportation Planning Authority (NJTPA) award Safe Routes to School (SRTS) grants. The SRTS program is funded through the Federal Highway Administration's (FHWA) Federal Aid Program and is administered by the NJDOT.
NJ Safe Routes to School (SRTS) is a statewide initiative to enable and encourage students to safely walk and bicycle to school.

SafeRoutestoSchoolNJ.org
NJ DOT – Local Aid and Economic Development
Why a Safe Routes to School program?
School age children walking and biking to school nationwide declined from 42% in 1969 to 13% in 2001, as obesity rates tripled. In response, a federal Safe Routes to School (SRTS) program was formed.
In 2014 we started documenting New Providence kids walking and biking in order to gain SRTS recognition which confer "points" towards winning grants. Then in 2016 and again in 2019 volunteers wrote our first School Travel Plan. Recently, grants for safe routes to transportation, retail and recreation were also available. That's why we added a Master Walk and Bike plan to our 2019-2021 travel plan goals.
Ideas for future grants?
Want to see improvements along your walk to school? Be part of the solution! Take pictures; count walkers, bikers or cars; document trouble spots. Discuss them at your next PTA/PTO/PTSA meeting, write a walk and bikeability audit like this one and take a long term view.
Sources to start with if you want to learn more.