A local business's construction project will increase traffic on Commerce Drive in spring of 2017.
1.  Avoid deliveries when School traffic is busiest
Between 8:00 and 8:40 a.m., especially between 8:10 and 8:30 a.m.
Between 2:30 and 4:00 p.m., especially between 2:40 and 3:30 p.m.
The rest of the day traffic is very light
2.  Educate business employees about these peak traffic times
Consider encouraging employees to arrive at work before 8:10 or after 8:30 a.m.  if they want to avoid traffic.
Peak traffic time on Central Avenue is from 7:50 to 8:20 a.m.
3.  Remember New Providence soccer club
They currently use Bard field starting on April 1st in Spring and ending on November 20 in the fall.
4. When considering Crossing Guards,  the relevant traffic counts could be useful.
Commerce Drive – Cold rainy December day – few pedestrians
Central Avenue – Warm beautiful day – many pedestrians
Crossing guards – In winter weather the busiest times would be shorter.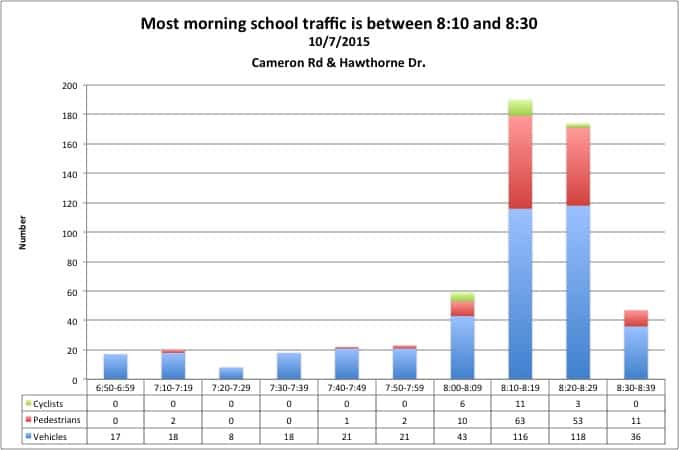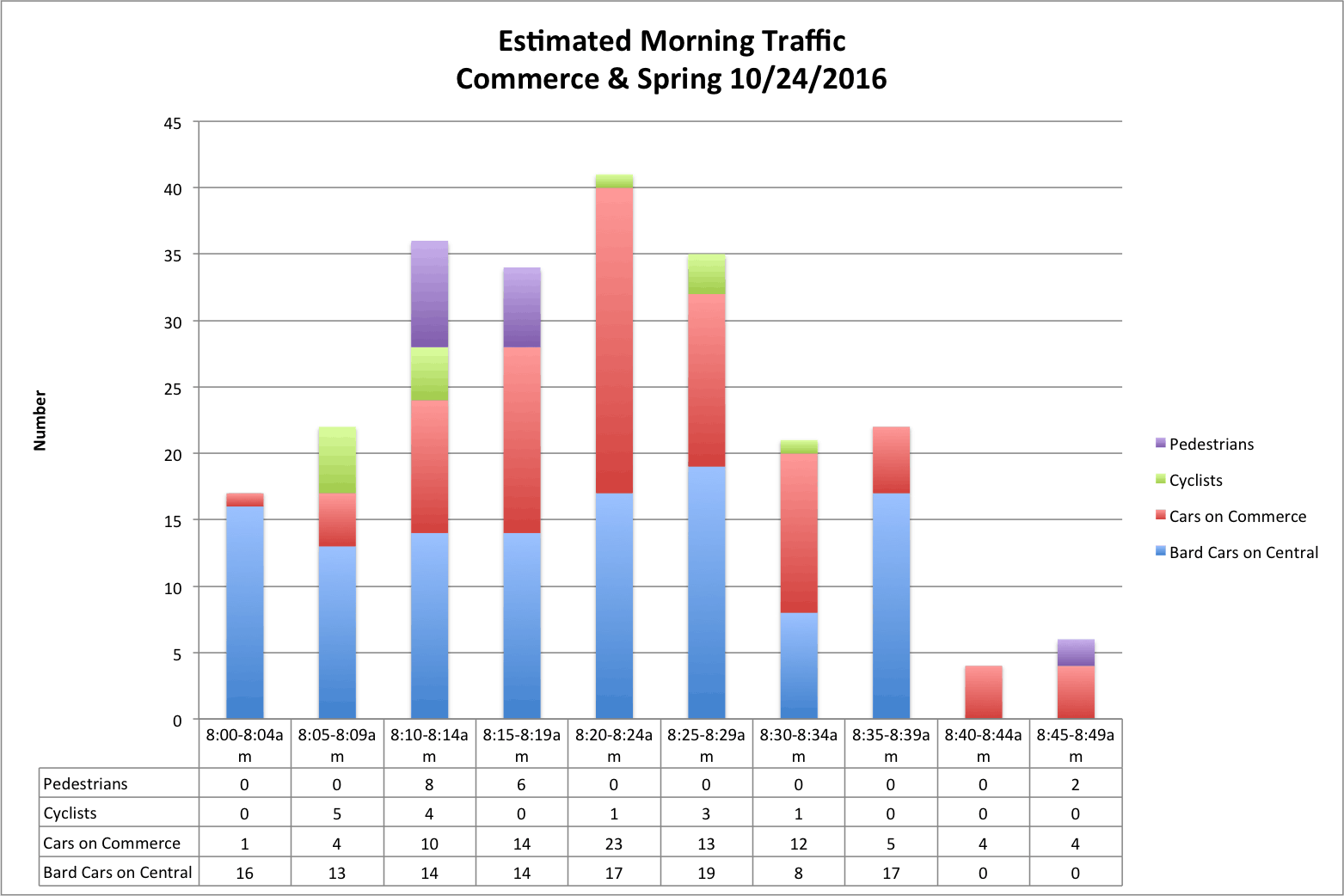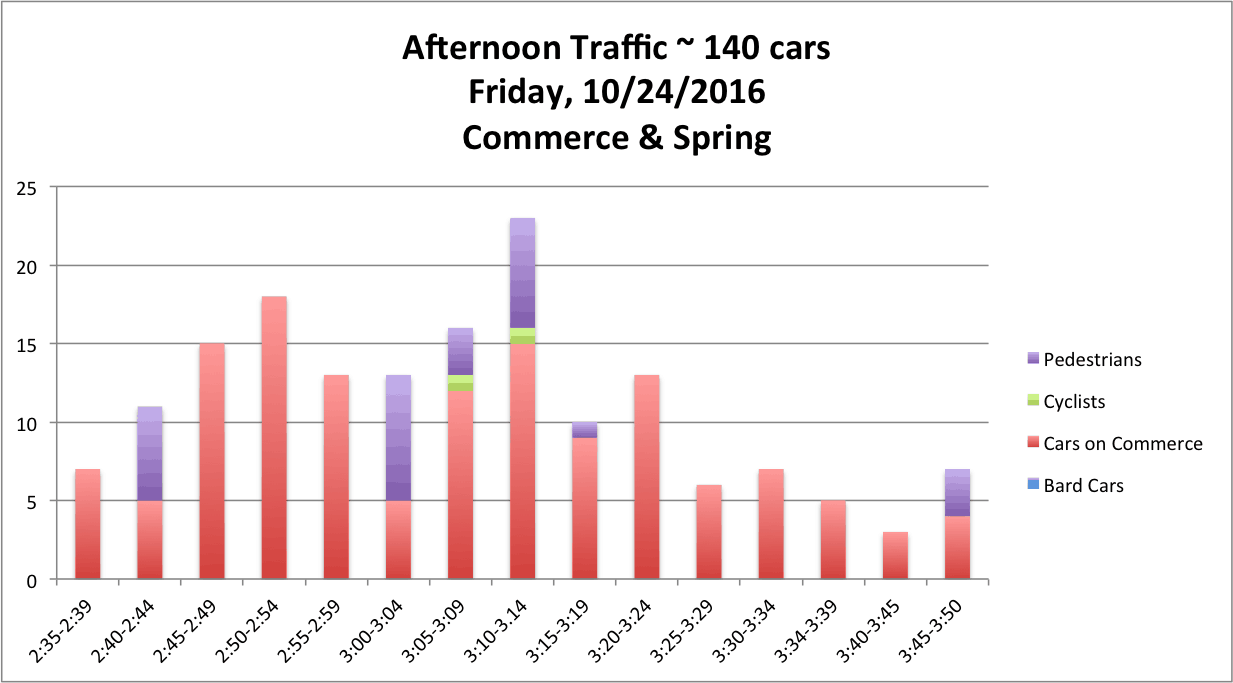 Traffic Counts for Central and Spring 
For more Safe Routes to School information in New Providence
SaveSaveSaveSave
SaveSave
SaveSave
SaveSaveSaveSave