Project Lead The Way Keeps the joy of learning alive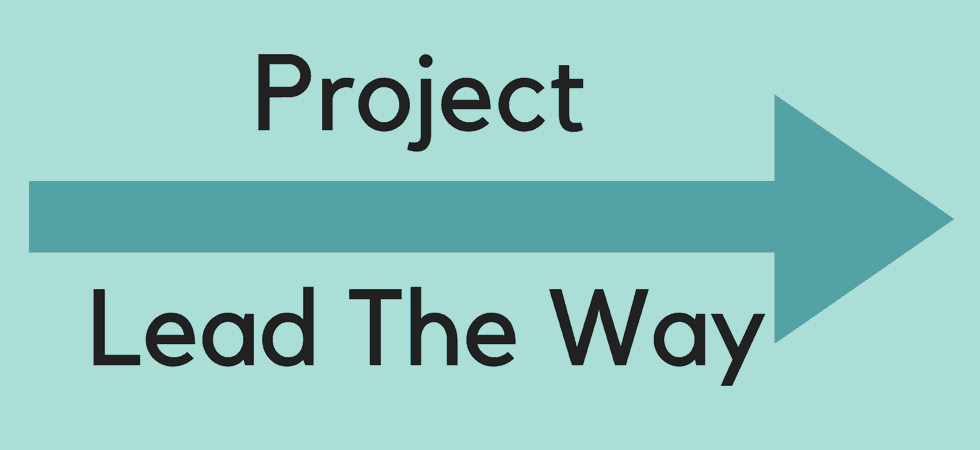 Are you as familiar with Project Lead the Way (PLTW) classes as you are with Advanced Placement courses? College Board's offers both.  Now that my second child is a senior here is what I wish I had known or done differently.
"The reasons to take Project Lead The Way (PLTW) courses — developing in-demand skills and exploring careers through hands-on learning and real-life problem solving."
JerseyCAN recently published Preparing the Children of Today for the Jobs of Tomorrow: A Window Into STEM education in New Jersey. They highlight Project-Based Learning in Science as an important STEM innovation.  New Providence uses two of the 3 highlighted curriculums, PLTW and F.O.S.S. Some quotes
"Currently there are 137 PLTW programs in 90 New Jersey school Districts….

PLTW is also backed by research, specifically around student engagement, academic achievement and persistence. Change the Equation summarized, 'Studies show that students who participate in PLTW programs outperform their peers in school, are better prepared for post-secondary studies, and are more likely to consider careers in STEM-related fields than are their non-PLTW peers'."
See if Engineering is for You
"Best part of PLTW is that is lets you know early on whether you actually like engineering. Too many kids choose engineering because they hear it's a great choice, but have no idea what they're actually getting into. Also many kids might be great fits for engineering but don't know about it because they were never exposed to it. My kids are engineering majors now because of their experience with PLTW." summed up Chardo on College Confidential.
The "traditional sequence of Biology, Chemistry and Physics and advanced math is still valuable, especially if you might want a STEM major other than engineering." Donnaleighg advised in the same thread.
Across the country, many high school kids forego lunch to fit in all their desired classes.
Enjoy Junior and Senior Years of High School
Only now that my 2nd child is a senior do I understand the motivational importance of creativity.  AP classes and college applications may feel "suffocating" as one senior recently described it.  Varsity dreams can be dashed.  Our kids need classes and activities that they look forward to.
High school student favorites are often project or performance-based. This might be Project Lead The Way, art, shop, music, a club or a sport. These creative experiences often inform college plans. For example, an engineering program vs. liberal arts.
In contrast, AP classes are less likely to inspire students to learn. They are dry and are often more focused on preparing kids for the AP test. Unfortunately, many colleges give limited credit for AP's, if any. As long as colleges still value AP's as a sign of academic rigor for admissions, students get caught in the 'AP game".
Perhaps
College Board sees the same problem and PLTW is part of their solution.
"To me, the most serious count against Advanced Placement courses is that the AP curriculum leads to rigid stultification — a kind of mindless genuflection to a prescribed plan of study that squelches creativity and free inquiry. The courses cover too much material and do so too quickly and superficially. In short, AP courses are a forced march through a preordained subject, leaving no time for a high-school teacher to take her or his students down some path of mutual interest. The AP classroom is where intellectual curiosity goes to die."

—The Atlantic. "AP Classes are a Scam"
Emphasis is mine.
Trends in Rigorous Schools
Some top private high schools are dropping "AP" from their upper-level course names. This gives teachers flexibility to make the class interesting with innovative curriculum.  If students want to take the AP exam they then self study.  Last year I squelched a backseat conversation about self-studying for an AP exam. Perhaps I was wrong.
Colleges also value Project Lead The Way
Colleges recognize PLTW and AP courses of similar difficulty
We've been hearing this recently in prospective student information sessions for STEM colleges. While PLTW and College Board make similar claims, it means more to hear colleges start to say it.
A traditional sequence of Biology, Chemistry and Physics is still valuable. Especially if you might want a STEM major other than engineering. Let the kids explore and discover what they like.
PLTW scholarships
When my eldest applied to RIT the admissions application asked if he'd had two or more PLTW classes. When we received his financial awards we were pleasantly surprised. He'd won a PLTW scholarship, which I'd never heard of. It also may have helped that he had applied early decision. Engineering colleges also look for success in physics. 
Combined Pathways Emerge
Pathways in three fields will soon combine classes (and exams) from both programs.
"AP + PLTW: Partnering to Create More Opportunities for Students

To help prepare all students for the global workforce, the College Board and Project Lead The Way (PLTW) have partnered on a program to encourage student participation in science, technology, engineering, and math (STEM) courses and build their interest in STEM degrees and careers…

"How it Works – The AP + PLTW program features pathways in three fields — engineering, biomedical science, and computer science."
According to both Project Lead The Way with similar verbiage from CollegeBoard.
New Providence, NJ – Parents asked, BOE listened
New Providence Board of Education's strategic planning process includes parents among stakeholders. For example, the 2020 strategic initiative began during the 2014-2015 school year. The Superintendent moderated nine strategy sessions on various topics.
Parent requests were ably recapped in these ten Vision 2020 Goals. We resoundingly asked for STEM, creative thinking, collaboration, and problem solving.. All while fostering college and career readiness.
With a clear consensus on the what, the school district figured out the how. The district's solutions phased in parts of PLTW's K-12 curriculum in 2015-2016. Then a Fall 2016 bond initiative gave us the necessary spaces to support our goals. At each school, construction is finishing in Fall of 2017.
Where do I find New Providence specifics?
On the soccer sideline I recently met an NPHS parent who'd never heard of PLTW. She thought most of our recent STEM initiatives were at the elementary level. In fact, she asked me to put together this post.
In NPHS's Program of Studies 2017-2018 STEM & PLTW classes are towards the back (pages 64 to 67). Math and science classes appear earlier, from page 44 to 58. Five out of 8 classes have honors / AP requirements (page 17). A summarizing Curriculum Chart is on pages 25-30. Consult with your guidance counselor to see which distribution requirements each class meets. For example, science, lab and 21st century life /career-technical education on page 8.
Action Plan for families.
Consider taking a PLTW course. "Technology and Design Process" is a pre-requisite for "Technology and Construction". You might want to start this shop-meets-maker-space sequence before senior year.  "Introduction to Engineering and Design" can also be an early foundation.
It can be hard to fit music, art, PLTW and other electives in NPHS schedules. So School scheduling needs to work harder for New Providence.

Most neighboring schools have already made these changes. Luckily, New Providence High School is

seriously

evaluating options. Channel any feedback through the high school Parent-Teacher-Student-Association.

Think twice before taking every AP or AP exam.  There are other rigorous options.
Local solutions can help alleviate national problems.
When stakeholders work together great things can happen in our public schools!
SaveSave
SaveSave
SaveSaveSaveSave
SaveSaveSaveSave
SaveSave
SaveSave
SaveSave
SaveSaveSaveSave
SaveSave
SaveSave
SaveSave
SaveSave
SaveSave